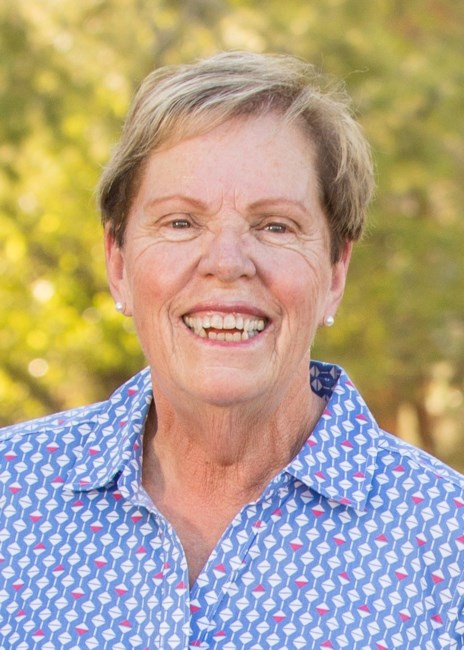 We are so sad to announce the passing of our dear friend and member, Mary Ann Richy on May 13, 2020.
Mary Ann was an active MVWC member for many years and we will all miss her.
Mary Ann Richy passed away on May 13, 2020 at her home in Phoenix surrounded by her family. She was born on February 5, 1947 in Effingham, Illinois to the late Albert and Mildred Tegeler. She was the second oldest of seven children. She shared her life with her beloved husband Daniel Richy. They were married in 1972. He survives as well as her three daughters Allison (Luciano) Castellari, Kimberley (Adam) Carpenter, and Melissa (Randy) Brammer. She also leaves her grandchildren Daniela and Giorgia Castellari, Wyatt, Logan and Blake Carpenter, and Brevin and Hadley Brammer; her siblings Dorothy, Bill and Bob Tegeler, Joan Saylor and Sue Runde and many nieces and nephews. Her brother Louis Tegeler preceded her in death.
She received a BS in Elementary Education from Illinois State University and a Master's Degree in Reading from the University of Illinois. She spent 45 years teaching Kindergarten in Arizona and Illinois. Much of her career was spent working with underprivileged children. Thousands of little ones received the tools they needed for success from Mrs. Richy. She mentored dozens of young teachers who blossomed under her guidance. Mary Ann knew the importance of early education and the value of making connections with families and community. She understood the power of reading and her students excelled under her care. She shared that love of reading with everyone she knew. Mary Ann could often be found on her sofa reading to and listening to her grandchildren read.
Mary Ann was a kind, generous welcoming woman. She opened her heart to everyone who crossed her path. Whether it was a coworker, friend, or a friend of her daughters she had a way of making you feel loved and valued. Mary Ann found joy spending time with her family and 7 grandchildren. Bouncing between t-ball, dance recitals, football and concerts she loved being there for each moment big or small. She tended to a beautiful rose garden and loved nothing better than a day at the zoo.
Due to COVID-19 private services will be held for the family at this time and a celebration of life will be planned soon. A memorial bench is also planned at the Phoenix Zoo. In lieu of flowers please consider donating to First Book to help children in poverty receive quality books and literacy foundation. https://firstbook.org/
Please click here to read Mary Ann's full Obituary.